"Tara took wonderful care in grooming our cock-a-poo, Monty. Her skill, professionalism,
  and passion for caring for pets is obvious in her work."  Melanie Rumley.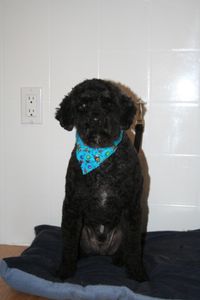 "Our 2 Cavalier King Charles Spaniels have been groomed by Tara several times.  We find her skills to be excellent. The dogs LOVE her, she takes the time to listen to what we want done and gives us her expert opinion.  Our dogs have long hair and lots of hair between their toes and they have always come back looking awesome.  We are never kept waiting, she is ready when we arrive and the dogs are ready when we come back to get them. We would recommend her to anyone."   Sheryl & Dave, Suzie and Lincoln.



  "Tara McIntyre the owner/operator of Pooch Paradise Dog Grooming recently groomed my
  Golden Retriever Whiskey. Tara and Whiskey hit it off as soon as they met each other.
  Tara is a natural with dogs; you can tell she loves them.

  Whiskey had already been up to the cottage. He loves swimming, which makes his coat
  really stinky and causes him to get dry skin/rashes around his ears. The rash had been
  scratched open and I was worried about shaving him down around that area.

Tara listened to my concerns and did exactly what I wanted. The sensitive area around his ears was well done you could tell she took her time to do it right. I was also very happy with his whole appearance and the fact that you couldn't smell a trace of the lake water on him.

Tara did a beautiful job and at a very reasonable price.

A really nice touch was the thank you card with Whiskey's picture in it....I still don't know how she got him to look in the camera.

I would highly recommend Pooch Paradise Dog Grooming to anyone who loves their dog!"

Sincerely,
Kathie Routledge, Golden Retriever Owner in Oshawa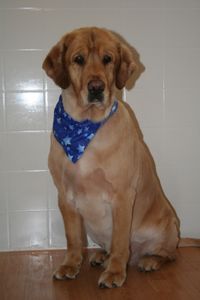 "I am so happy we found you. Our Shitzu, Jackson, has never looked better (and I loved
   his little necktie). He was much happier at your salon than he has been at others. We
   really enjoyed dealing with you. You are so professional and such a nice person. Your easy
   nature with both animals and people really comes through.  It was a great experience and
   Jackson already has his next booking in place!"
 
    Thanks again
   Linda Hilton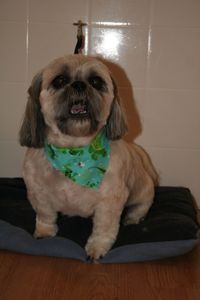 "Tara, Peppie  looked wonderful after his grooming and he was so happy after wards.
  You are the best groomer Peppie has  ever had  and we will definitely keep Peppie  
  coming back.

  Thank you for doing a wonderful job and caring so much for our precious family member."

  Margaret,Patrick & Peppie McLaughlin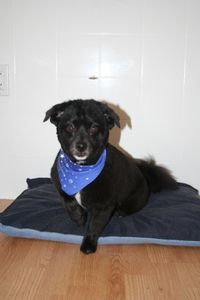 Tara, Thank you for taking such good care of our baby girl.  You always do such a
  good job, and she loves coming to you to get so pretty, and she feels so comfortable
  and loved with you.  Thank you so much!

                       Abbey, Marisa and Family.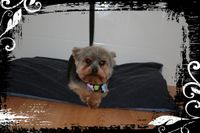 Tara,

I just wanted to thank you times a million!  George looks great and I can tell that he had a relaxing afternoon with you.  He was acting his normal self and usually he comes home depressed.  You did an excellent job with him.

Thanks again and see you soon.

Natasha Levy



"Brought our girl ginger to Tara for the first time and I was sooo happy with what I saw. Very clean environment and ginger looks great one of her better cuts she was happy to see me when I picked her up. That's when I knew I was in good hands. She treats all customers like her own babies. ..Definitely recommended her to our friends with their fur babies"

Andrea Desrochers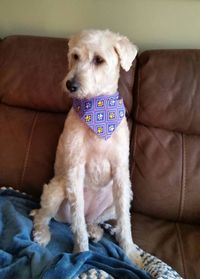 "The ONLY place that my dogs will go to without me guiding them through the front door. They both LOVE Tara. She does an awesome job when they have their baths /grooming done. You can tell that she loves what she does since it shows when you get your dogs from there after their appointment. Keep up the great work Tara!! Blackie and Gypsy say thanks!!! "
Audrey Noyb





"Thank you for showing us around today. We look forward to doing business with you. Steve and I were so happy you could help montana get her nails done in such a relaxing way. We have had two attempts before with no success. I will recommend you to our doggie friends. Nice place to visit and we are sure the girls will be comfortable and well loved."
Cathy Cotton

We found Pooch Paradise through a post in the Coldwater Facebook group.
We have been looking for a groomer for some time that had experience with a Rough Collie.
Tara Marie was quick to respond to our initial request and we had an appointment booked for the following week.
Our pup came back from Tara Marie well groomed and most importantly, relaxed.
I'd recommend Tara Marie at Pooch Paradise to anyone in the Midland, Orillia and Coldwater area as she was friendly and has very fair prices.
Thank you Pooch Paradise!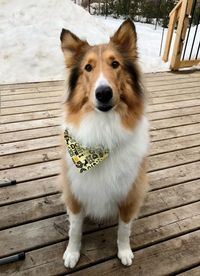 Jewels, Shari & Chivas